Discover more from Monday Lunch
this is for the lovers of the 90s and early 00s. come have lunch with me on some mondays...no pressure. but we do have a good time.

It's our 5th volume! #Yay! I appreciate and thank you for rocking with me through the first 5 issues of my favorite part of the week. 
I don't know about you but this season of life has been challenging, but also extremely rewarding for me and the people around me. And I've been so blessed to have amazing people and supporters in my corner every step of the way. In this luxury edition of Monday Lunch, I want to highlight and celebrate those who have been doing the damn thing in 2020 thus far. 
Grab your lunch, its time to dig-in to this week's topics. 
Costco Luxury Cooking

Cover Girls 

56% Creative

Therapy
---
Costco Luxury Cooking 
This season has turned our household into an in-home luxury restaurant supplied by Costco. We went from cooking some of the same meals every day to going all out on dinner for 2 at home. I think its part pandemic, but also, our food choices in our new hometown are very limited. We don't have the same accessibility to great dining choices or fast-casual spots we are used to from living in the DMV. But there is a fast-food, fried chicken or BBQ jawn on every corner, and we try to stay AWAY from it as much as possible. It's probably the reason South Carolina is ranked 12th for adult obesity in America. 
Our home dining experience has evolved from the usual chicken, salmon, or steak with a salad to Alaskan King Crab legs, lobster tails, jumbo shrimp, seared tuna steaks, swordfish, scallops, Thai dishes, ramen and so much more. My new motto is why spend the dollars out when we can make the same meals (even better) at home. The money we spend at Costco to buy all of our meats and seafood equates to one night out at Joe's Seafood, Prime Steaks and Stone Crab in DC. 
Yes, you will do dishes twice a day, if not more, but there is something to say about eating well at home. And for those who are wondering, yes, we treat our house guest the same exact way. So if you ever visit The W (the name of our home), expect to eat GOODT. 
If you love seafood, elevate your next luxury meal with this lemon garlic butter drizzle my husband created. We love it most on lobster and crab. 
Ingredients: Butter, Salt, Minced Garlic, Red Pepper Flakes, 1 Whole Lemon, Cilantro, Honey
Recipe:
Melt 1 stick of butter on low-medium heat

Add pinch of salt, 1 tsp of minced garlic, dash of red pepper flakes and one whole lemon squeezed, cilantro leaves, and 1 tsp of honey

Heat until butter is fully melted (stirring occasionally)
Enjoy!
---
Cover Girls
My ladies are WINNING this season and I want to celebrate some of my girlfriends who have been just living LIFE and killing it. I love public displays of affection for my friends.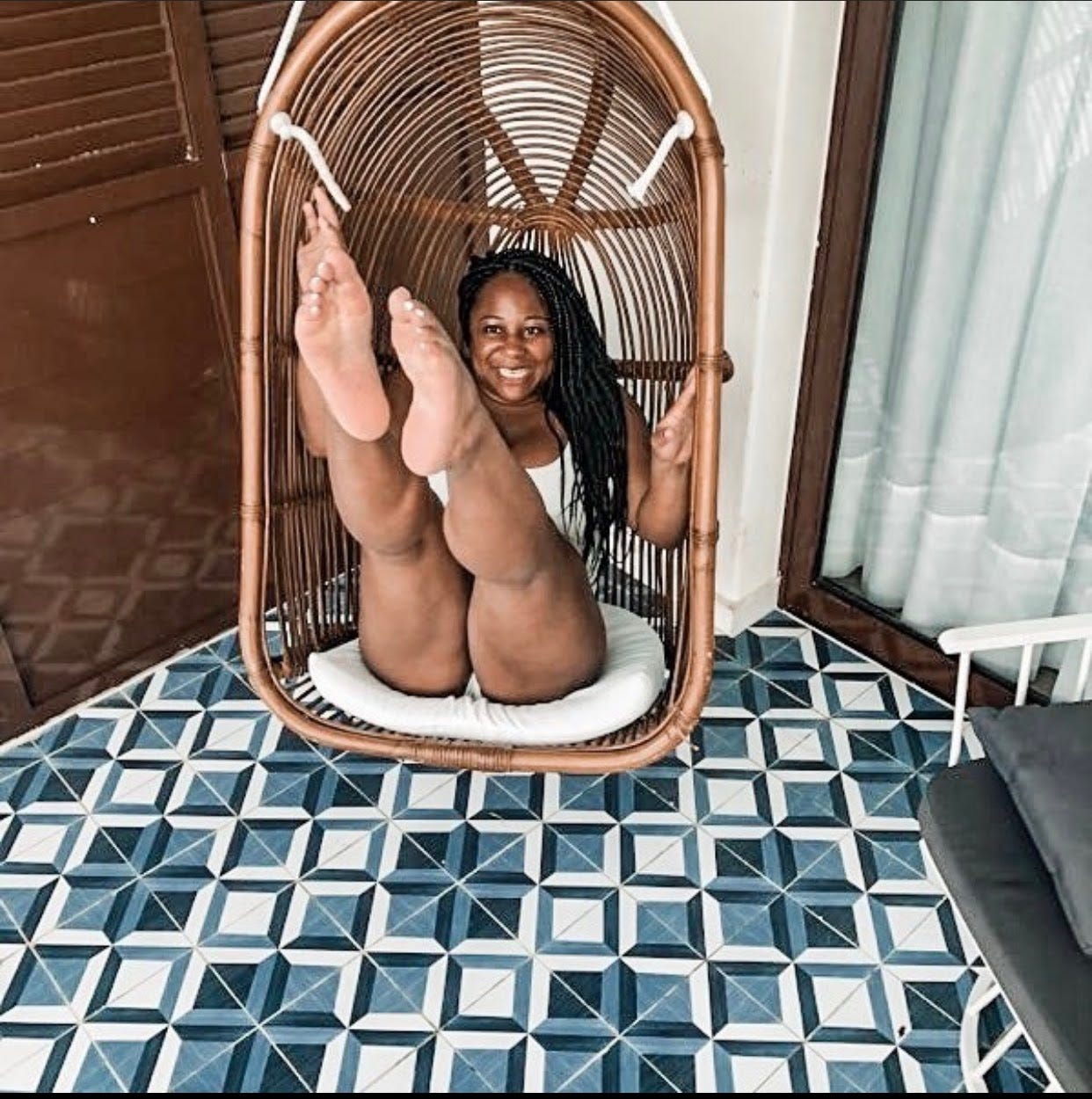 My attorney-bae bought has become a homeowner! She told us in our group chat, WAP Heauxs 💦, that she wanted to buy before the end of the year, and Sis popped up and got her 2 bedroom condo in Arlington, VA! Buying a home for the first time is challenging, buying a home during the pandemic AND trying to find someone to sub-lease your current spot is even harder. So my good Sis did the damn thing and I can't wait to celebrate her accomplishments and check out these blacked-out walls she painted.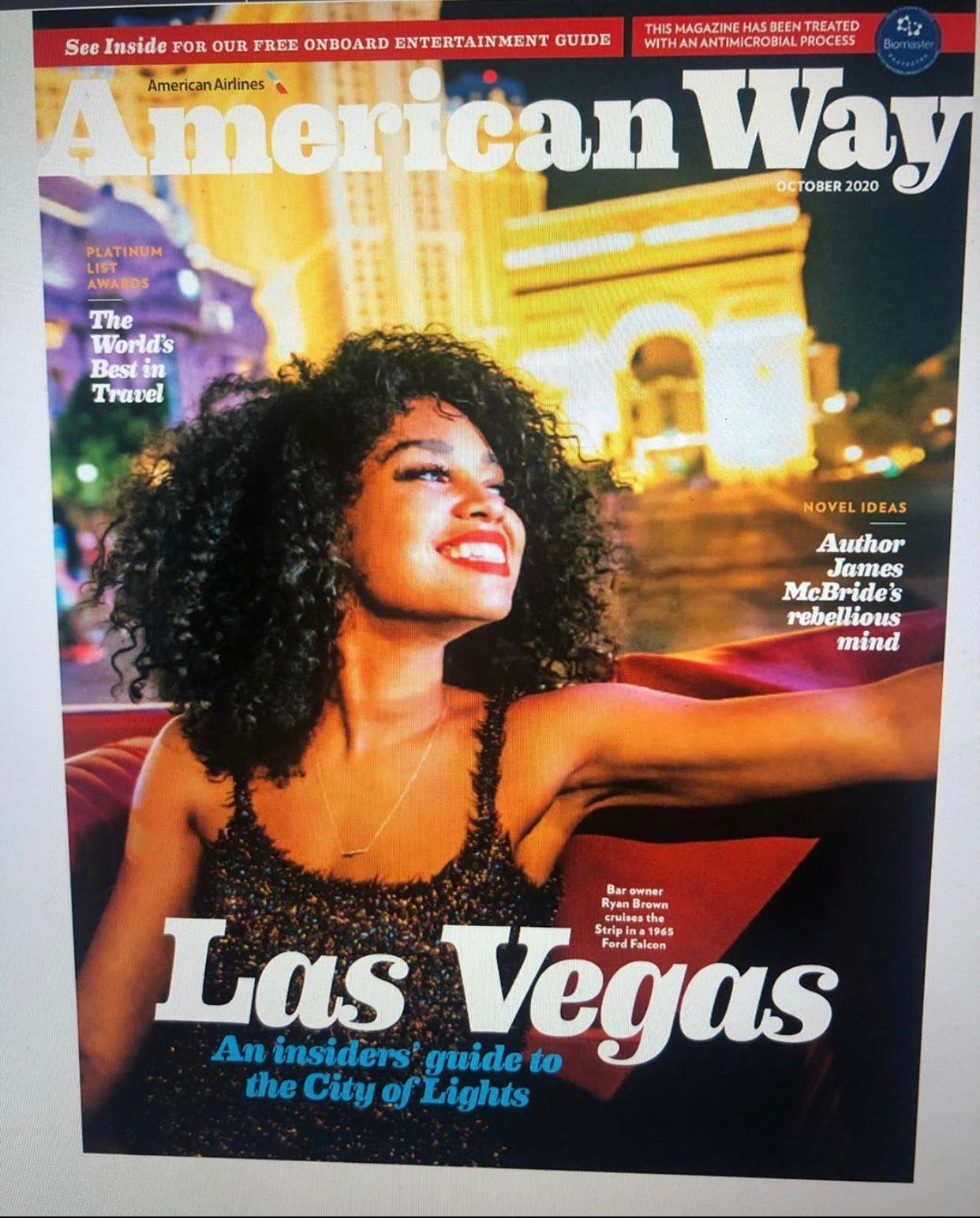 Talk about Cover Girl! My girlfriend Ry is on the cover of American Way magazine which is available on every American Airlines flight for October! First of all, Sis just dropped this picture on her IG and said like two words and that was it. I had to FaceTime her and say "UMMMMM"! Like this is MAJOR. Not only is she in such a male-dominated industry, but there are not many BLACK women bar owners, espcially in Las Vegas. My soror and girlfriend has defied the odds and is still climbing to the top. So incredibly proud that her business has been able to withstand the challenges of the pandemic and continue to flourish. Read her article on AmericanWay.com and when you are in Vegas, go support and visit Classic Jewel.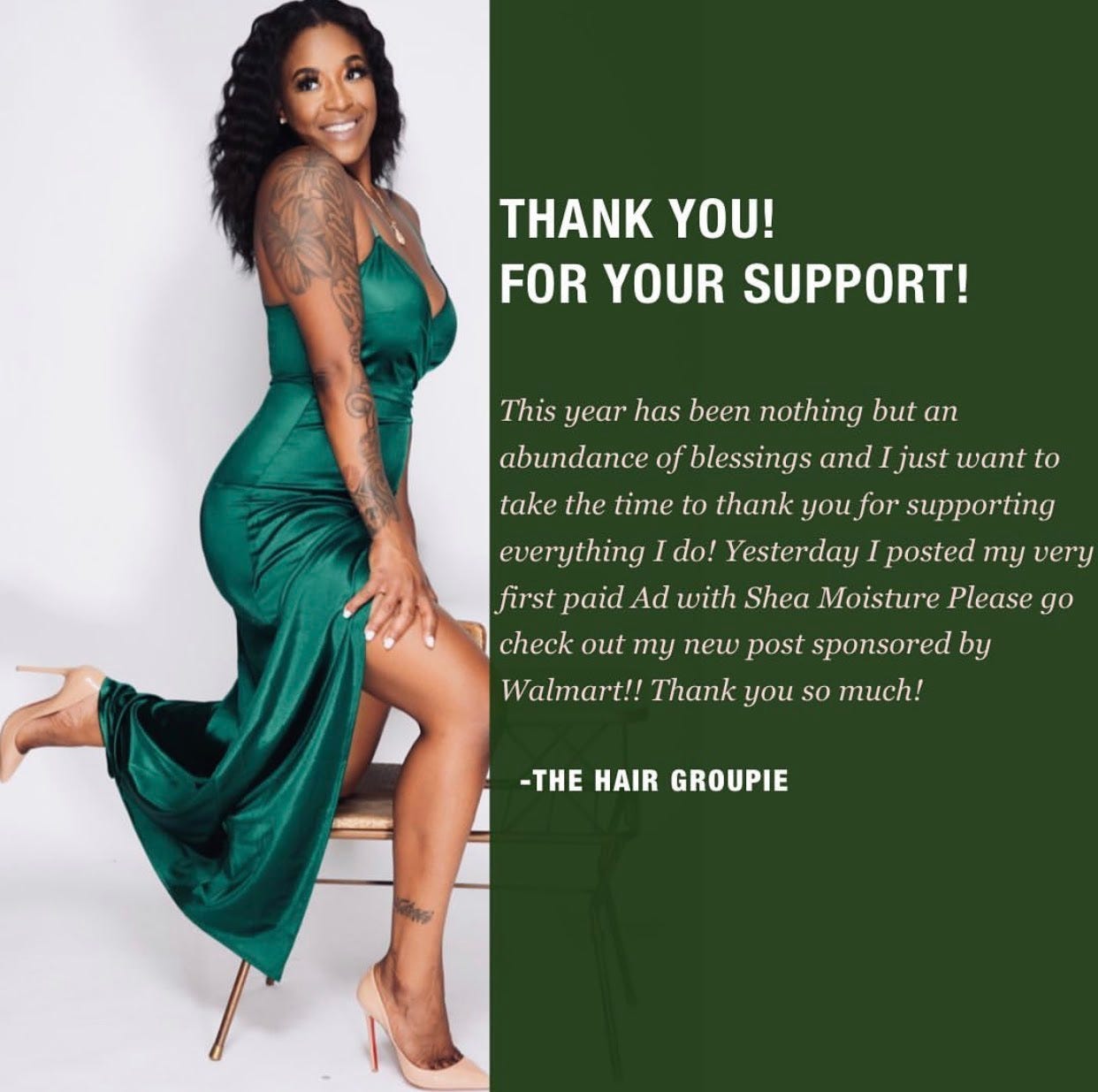 Chaz is a social media and marketing BEAST! Not to mention a mom of 3 and a bomb ass luxury cook, check out her e-cook book, she had us FED during our @thesevengirlfriends trip. But my girl's hustle has PAID OFF. She landed a huge deal with Shea Moisture. Chaz has always walked her own path, creating her own wealth and brand and I am just so glad that major companies are finally recognizing how she can benefit THEM. Oh, and she is also the MC of the upcoming KeystoBlackWeath summit where major heavy hitters like David Banner and 2Chainz are dropping gems on how to build wealth in our community. Shine on SIS!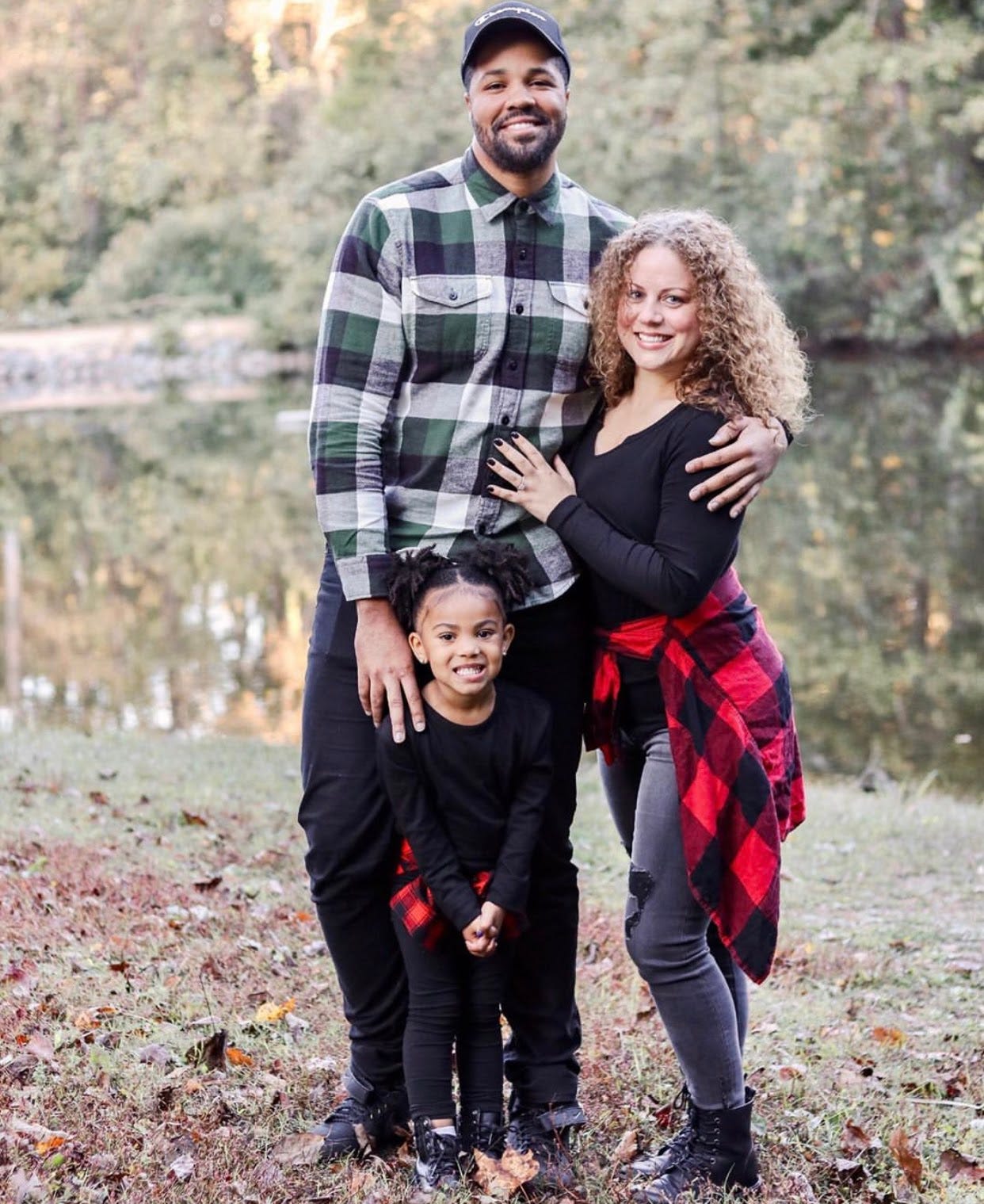 My old-college roomie got married, planned it in a week, and had a zoom ceremony! When this beauty got engaged last year I was over the moon for her, she deserved her happily ever after. And when I spent over an hour on FaceTime catching up with her and learning all about the future hubby, we shared a reflection moment. We both have been through a lot when it comes to relationships. If the walls of our shared apartment were able to talk...but we both ended up with two men who love us more than we could ever imagine and we now share the SAME wedding date. September 21 means the world to both of us now. Congrats my love, wishing you a marriage filled with love and happiness.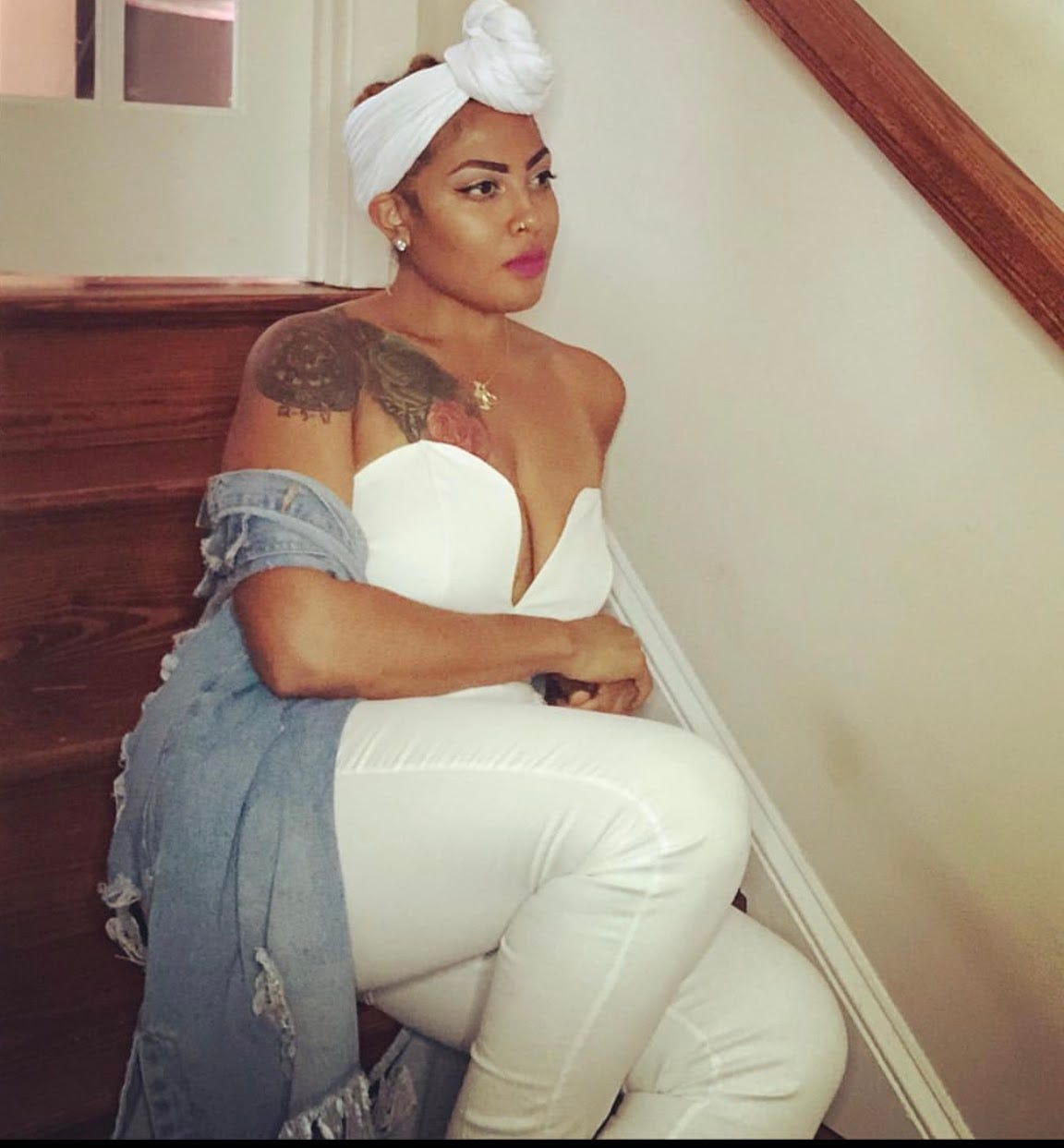 Can we talk about my girl Mauve!! In my former life, when I worked in corporate (sho'll don't miss it), this woman was my favorite lunch date. I would drive the 40 minutes between our two offices just to take this girl out to eat (on the company's dime). Not many Black women topped the sales charts in our region like this one. But enough about work. This boy-mom has embraced the quarantine and completely transformed her lifestyle and body. On a recent happy hour, while my work-wife and I were chugging drinks, this one had a gallon of water. Her at-home workouts have inspired me to get it together on the days where I just want to watch something on Netflix. Mauve, I just want to say, boo, I SEE YOU! I appreciate all the support you've ever given me and I just love watching your like shine so bright. Keep slaying Sis. You make quarantine life so sexy. 
---
56% Creative
So I LOVE quizzes and tests that tell me about myself. I was the pre-teen that snuck and bought the Cosmo magazines so I could take all the test in those mags to tell me something irrelevant about the sex and dating life I didn't even have.
I saw the Archetypes test on someone's Twitter feed once and I wanted to try it for myself to see what it's about. This particular assessment tells you more about your personality and secular side versus it being career-oriented.
The results vary from a Creative, Athlete, Rebel, Caregiver, Visionary, Royal, Performer, Spiritual, Tastemaker, Explorer, Tastemaker, or Intellectual.
Here are my results, really no surprise.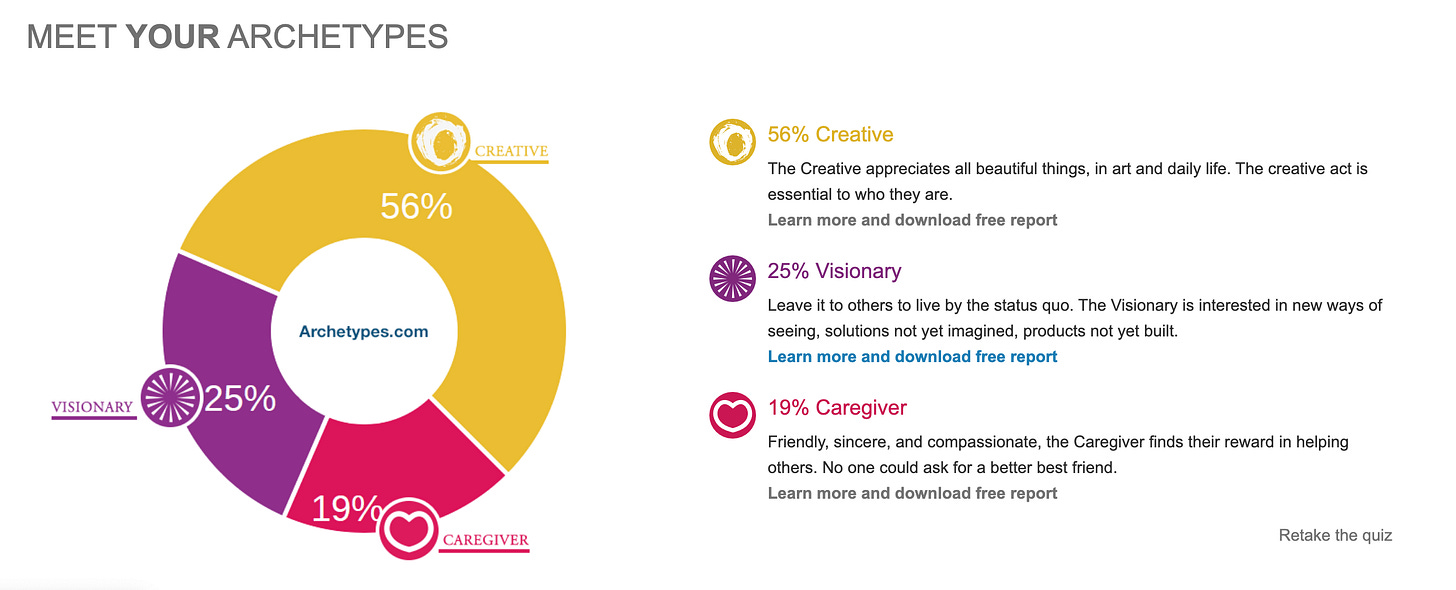 The quiz takes no more than 5-7 minutes to take and then you can view a report for your top 3 types.
I mean the reports describe to me so well. And if you are a horoscope/astrology person like me, you will get your fill with this quiz. Very Seventeen Magazine vibes.



Try it out. What are you doing anyway? Nothing, lol.
---
Therapy
Therapy is such a taboo topic for the Black community, but listen, you need to go when you are feeling great or out of wack. It's not just for the broken.
About a month ago, I noticed that I was unable to control my emotions and I was just feeling down and not myself. Instead of "sleeping it off" I told my husband that I think it's time I find a therapist that can relate to my life experiences. I needed a Black woman to help me unpack the trauma I wrestle with. Could a therapist of another race or gender help me understand and work through some of my challenges, I think so? But that is not what I need, I need someone who understands the Black household, has experience with children of Black single mom's, what it's like to walk through the world as a Black woman and so much more, that only a Sista of mine can help.
There is a freeing feeling talking to someone about things you have never shared. Holding in trauma and moments in your life that you've never been able to share is not good for your mental health. Especially in a season like the one we are in. Death is at an all-time high for Black people. Job loss has increased. We are social distancing which is something none of us have had to experience ever in our lifetime. Think about it, have you ever been told that you cannot hug your best friend, or shake your colleague's hand?
We are in our 8th month of living life completely different than what we are used to. It's inevitable that your emotions are going to be awry, if not right now possibly later. We had to adjust coming into this season, what is life going to be like when we have to adjust out of it?
But remember, therapy is not only for the broken, it's for people who want to self-love and make sure they are whole.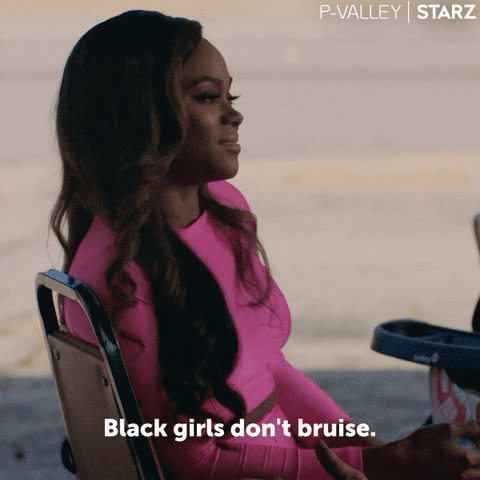 I love following @TherapyForBlackGirls on IG. Check them out and ease into your therapy journey today.
---
That's all for today. Tell me what you think. Like, comment, subscribe, and share! I appreciate you spending your lunch with me.