Discover more from Monday Lunch
this is for the lovers of the 90s and early 00s. come have lunch with me on some mondays...no pressure. but we do have a good time.
Grandma's Potato Salad  - Vol. 3
A Pitbull in a skirt, Mr. Cheeks and The Boy is Mine.

Happy Extra Day on your Weekend! Well for those who work for yourself, its another day at the office for you, for us. But hey, big ups to the unions and laborers. If it wasn't for your work, we wouldn't have this extra day off. 
Whatever you are up to today, I hope you are staying safe and social distancing. I got my eye on y'all that are out here frolicking..don't think we don't see you in that crowd of folks. This isn't a game. If we play our cards right, we can all be in Vegas next summer at Usher's Ceasar Palace's residency. 
Today's topics: 
Is a Barbecue or a Cookout?

Morrow, Georgia 

Lights, Camera, Action 

BET Chronicles

Tweets of the Week 
Hey, you got an extended lunch today, so more topics to chat about. 
---
Barbecue vs. Cookout
Ok, so what do you call it? Do you say you are going to a barbecue or a cookout? Do you say you are cooking out today or barbecuing today? In going down my usual research rabbit hole, I found an article from The Root that breaks it down perfectly. But to clarify my stance, I say cookout. 
Some say a cookout consists of hot dogs and hamburgers, things that are not slathered down with BBQ sauce or rubs. It's just something that is quick and easy, not too much to it. And a Barbecue is everything else in between. But this Root article talks about how barbecuing is a Black thing.
From barbecue's origins in traditions surrounding the roasting of meat in West Africa to its role in plantation gatherings to its place in the story of the Gabriel Prosser rebellion and the Nat Turner insurrection (they both began with clandestine barbecues), Twitty says, "it's an art form that was essentially in the hands of black cooks for centuries."

He also credits African Americans with spreading barbecue to parts of the United States outside the South. "Black people are Southerners, too. We may be once or twice removed, but we're still Southern," he told me, joking that "Detroit is essentially at the most northern part of Alabama."
That last sentence about Detriot is the most northern part of Alabama is the TRUTH. Black people, we really have our roots in the most southern parts of this country. To get geographical on y'all for a minute, the south technically starts at Maryland. Anything below the Mason-Dixon line is considered southern. Let me stop before my D.C. subscribers get mad and say "I'm not southern". 
Here is another quote from the article. 
According to Twitty, in the 1950s, in the nearly all-white suburbs that emerged after World War II, "barbecue" gradually began to be used in reference to anything cooked on what was newly marketed as a "barbecue grill." Suddenly, he says, "the American dream was to have that grill in your backyard and to make your hamburgers and hot dogs with your family and have fireworks. You had the image of the white mom with the apron with hamburgers and hot dogs."
After reading that article, I began to realize that I stopped saying BBQ because I felt that the origins of what a BBQ meant to us, Black people, was snatched away. Pretty much like everything else in America. 
But let me tell you The Cookout belongs to us! And if you ever get invited to a Black cookout, just know that is an honor! 
---
Morrow, Georgia 
My first real job out of college I worked at Verizon Wireless. And I worked at pretty much every VZW store in Metro-Atlanta during 4 ½ run with the company. But my time at the Morrow store was probably my favorite. 
It was the first time I had a Black female manager. I didn't know what it was like to have a Black woman as a supervisor/boss/manager at all up until that point. She taught me so much that I still carry to this day. Becky Cole, yes her name was Becky and it wasn't short for Rebecca, taught me how to 1) work and survive in a male-dominated environment and 2) how to shoot for the stars. 
Before I got there her sales team consisted of 4 Black men. All late 20s, early 30s, had kids or married and then you had ME, the barely 25-year-old single Black female. One day Tameka 'Tiny' Harris, of Xscape, came into the store looking for her sales rep, John, but he wasn't there. It was me and another sales rep, Theo, on the floor. She said to me "well this is refreshing, I thought all guys worked the sales floor, where is John". I told her he wasn't there and I could help her out for him and make sure he gets the 'credit'. Well, she really only came in for some help with her wifi hot spot, but I ended up selling her a mini-laptop and a new phone. 
As I was ringing up one of my teen music idols, trying to hold my composure, I was about to type John's code and Becky came right up to me and said "Jemia, did John upsell her those items or did you?". I did, and I changed the code to mine and claimed the sale. 
Before I left the store Tiny told me that I was her new rep at the store now. I could see Theo, John's work BFF, rolling his eyes because 1) he been trying to poach her for a while and 2) he just mad a bish made some MONEEEEYYYYY. I was in shock, because who am I to hold the keys to not only Tiny's wireless castle but supporting the Harris FAMILY! 
THEN, I got a call, on my work phone, from Monica, THE Monica. The 'Before You Walk out of My Life Monica', the 'Like This and Like That' Monica. I looked at my phone in utter disbelief, but I kept it cool. It was her assistant first and then they passed the phone to Monica. She said she heard that I took care of Tiny at the store, didn't try and push her to buy everything like John does, and said she wanted to come see me next week.
Baaaaabbbyyyyyy WHAT!
When Monica came to see me for the first time at the store, John was working. He recognized her luxury car as it pulled into the parking lot and ran right to the front door. She said "hey John" and walked right to me. His face, I'll never forget. Safe to say, John and I never spoke much after that, but all is fair in the game of good customer service and Black women SUPPORTING Black women. 
I really hope y'all supported Brandy and Monica in the last VERZUZ. It was epic and took me right back to all my teenage years. 
Becky, I owe you so much, thank you for pushing me to TAKE what I deserve and worked hard for. Rest in Power Sis. Your spirit is and forever will be missed. Thank you for being a part of my life.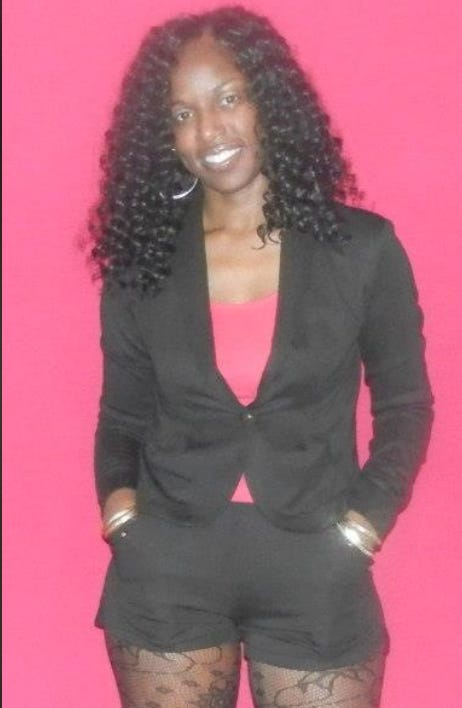 ---
Lights Camera Action 
I've always been video camera shy. However, ever since my last IG Live on @BlackWifeLife, I have blossomed. So I have a few video events coming up I hope you can support me in. 
FairyGodBoss 
I partnered with FGB a while back as a writer for them when I first started blogging. Now our partnership has evolved into be hosting webinars for their community. Since I've been openly talking about my journey into entrepreneurship socially, I've gotten an influx of people asking HOW? So I bring you this…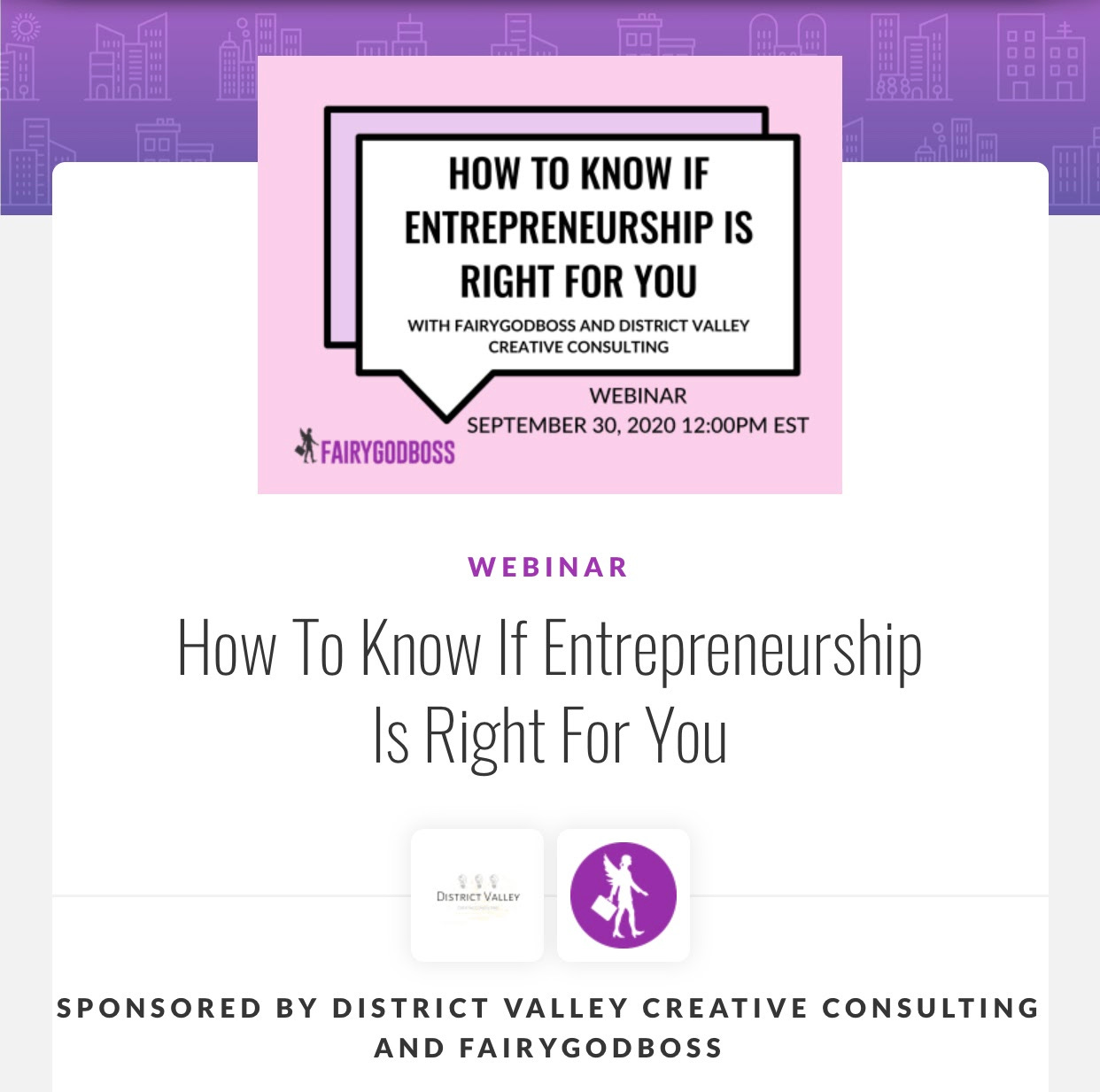 Register and support! 
2 Wives on LIVE - Join me and my friend Cintrella for a brand new IGTV show only on @BlackWifeLife. The first episode will air TOMORROW, Tuesday, Sept 8 @ 7p ET. Topic - What is the problem with WAP? Folks are MAD about it. And we want to talk about it.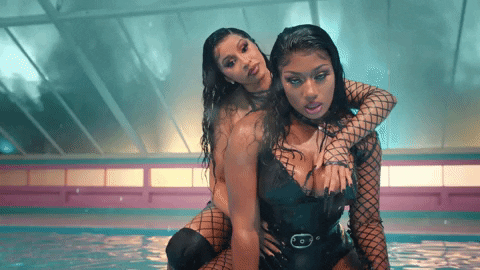 Twice a month Cintrella and I will bring you topics that are important to the Black community. Read More. 
Wednesday, Sept. 16 @ 7p ET
I had NO clue that I was connected via LinkedIn to the person behind an IG page I followed for years, @TheBlackBachelorette. She is really to reveal a little more about who is behind the curtain. In an email to me, she said me lifting my veil behind BWL has inspired her to do the same. Join us. 
---
BET Chronicles 
Who watched the No Limit and Ruff Rider Chronicles? I'm not even going to ask which one you preferred over the other, because they both were great. I learned way more about the record labels than I ever imagined. 
I had NO clue that Master P started No Limit Records as an actual record store or that he started everything in Richmond, California. I've always thought they began everything in New Orleans, LA. And I did not know that Snoop went to No Limit so early in his career, '98. 
I also SWORE up and down that DMX was part owner of Ruff Ryders. Never knew about Waah, Dee or Chivon. Nor did I know that Swizz snuck his way into his producer role by way of being a cousin to the founding three. He's talented, don't get me wrong. But his come-up story is not what I expected. 
Any hoo...not going to spoil these 5-Part documentaries on Black Entertainment Television because you need to watch and support. 
They asked on Twitter, who they should do the next Chronicles on…
Here is my list: 
Murder Inc. This would be an EPIC docu-series. We would get to see the behind the scenes of the making of stars like Vida, Charli Baltimore, Ashanti, Lloyd, Cadillac Tah, Black Child, and obviously their main star, Ja Rule. You think they would comment on the 50/Ja beef? Got to.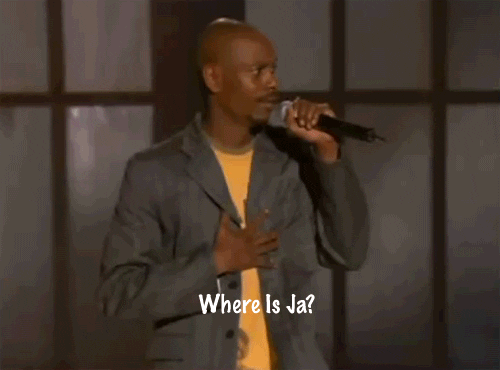 Cash Money Millionaires. After watching the behind the scenes of No Limit, I want to know how Cash Money came up when No Limit was struggling to keep their sound and voice alive.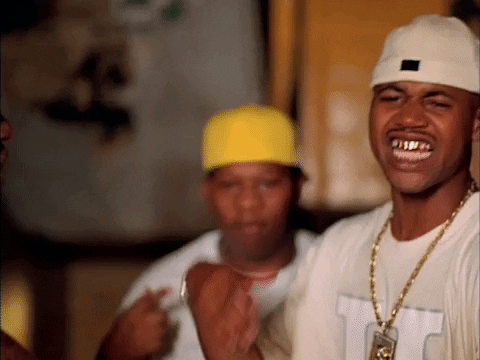 Bad Boy Records. Diddy gonna lie like shit on this if he agrees to record. But I won't be here for him, I would be here to get the real tea on the Faith/BIG/Lil Kim trio and to hear stories of BIG. He was only 24. TWENTY-FOUR! Thankful that I was able to walk this earth at the same time as this musical giant.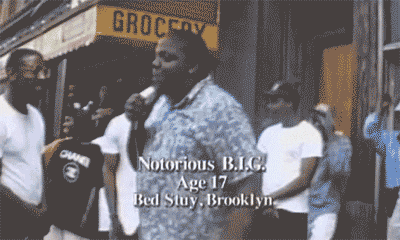 I also would add Death Row Records to this, but the way Suge is set up...  
---
Tweets of the week 
Here are some of my favorite laughs and twitter moments of the week
REAL TALK! Just because you are a parent, does not mean you can't apologize for things you done or said that were wrong. This will be a normal thing in our house. We will mess up, we will make mistakes, but my children will know that we are sorry for it. 
The way this Black woman is talking to her farm animals has me so WEAK! At the 1 minute mark when she calls Billy bald-headed I about fell OUT! Video is only a min 30.
Why do we have to have a problem, you just not my cup of tea boo. And be OK with that. I'll still say Hi tho. But that is IT. *wink*
---
Well, that is it y'all! Thanks for rocking with me on this holiday Monday. If you wearing white today, be careful. You know Black folks love wearing white Labor Day weekend. 
Do me a favor and share this with your friends and on social media! We are almost at 100 subscribers! Yay!