Discover more from Monday Lunch
this is for the lovers of the 90s and early 00s. come have lunch with me on some mondays...no pressure. but we do have a good time.
Champ w/splash of Cran⏤Vol 2
Saturday Special Edition. Suicide Soda Pop, $150K homes and Beyoncé.
Rest in power Chadwick Boseman. Your spirit and light will never dim. You gave us some of your best work while you were fighting for your life. You never gave up. Thank you for telling so many amazing Black stories that will live for years to come. I dedicate this one to you. #WakandaForever
Surprise! We are having a drink together this morning. I couldn't let 3 weeks go by without spending a little time with you. Yes the title is a holiday-inspired, I'm just forward-thinking. Plus, I prefer Pointsetta's over regular Mimosas.
And no, the schedule isn't changing from 1st and 3rd Mondays. However, if a month has five Mondays, just know I will sprinkle something else in there. 😬
Here are today's topics: 
Huntsville, Alabama

Skating Rinks

Marriage Boot Camp

Black Been King - Chapter 1 
---
Huntsville, Alabama
I'm sure you are like what does Huntsville, Alabama have to with anything? Well if you have NOT watched Love and Marriage Huntsville (LAMH) on OWN, you are missing out on some bomb AF TV. I mean, I love these Black people. They got some messy ass drama, but it is great TV. Start from season 1, don't just hop in it. Ok, I promise there is a point here.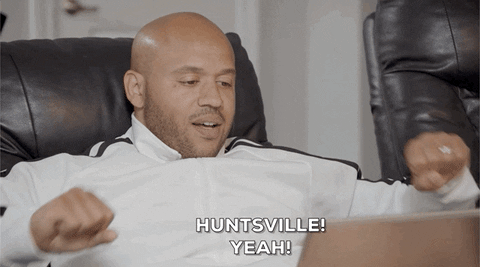 A couple of Sunday's ago, our relators turned friends came over for brunch when my mother-in-law was in town. Listen, I was VERY specific when I was searching for a realtor team to help us find a house in SC. There was no way, I was NOT going to have a Black realtor, and my preference was a husband/wife team so we could also have some friends. Safe to say, I hit the jackpot. Ok back to it. 
So after like 5-6 bottles of Champ, hey it was 5 of us, no judgment, I said "Have you guys watched Love & Marriage Huntsville?", her response was no we haven't but we've heard about it. I gave her a little insight into the show, but that was not my reason for bringing it up. 
Regardless of the drama between the three Black couples on LAMH, they are bringing Hunstville BACK. They are pouring into their community. Building housing developments, restaurants, lounges, commercial real estate and so much more. They have a mission to revitalize North Huntsville. 
It got me thinking, what can we do in Columbia, South Carolina to rejuvenate some of these communities that have just never recovered from the last economic downturn we had as a country. Now living through a pandemic, businesses are closing left and right. But thankfully both my husband and I and The Flemmings have been able to prevail through these challenging times. So why not think about how we can invest in our future. Create generational wealth and opportunities that will be here long after we move on.
Columbia is cool. I like it here, it is just missing a few things. I know with the right people, it can be a destination for others and it's residents. 
So let's just say my entrepreneurial spirit is looking to explore a little more. Plus it is CHEAP out here y'all. Come out here to SC and buy you a BRAND NEW house with upgrades for under 200, hell under 150 in some spots. And when you do, make sure you contact my realtors! 
Oh and please watch Love & Marriage Huntsville on OWN. You will not be disappointed, if anything you might get some motivation out of it as I did.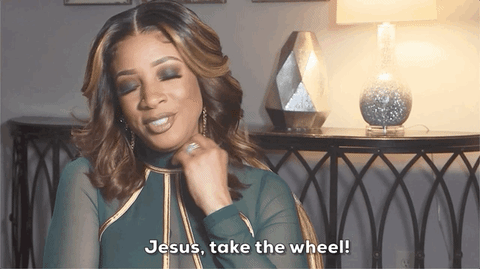 ---
Skating Rinks 
I have a playlist I love called Rare Grooves by Sonos. The songs remind me of my former skating rink life. Before I go any further, you gotta be on the same vibe as me. So listen to this. 
You cannot tell me that this vibe doesn't make you just smile, bounce your shoulders, and feel hella good! 
If you didn't grow up going to skating rinks, I'm sorry. And I am actually sorry that my future children won't get to experience the rink life that I had. I have NO clue if they are even a THING anymore. Are they?
Yes, of course there are still around, but is it the same? 
I use to get all dressed up in Saturday's BEST for a night out at the skating rink, hoping to see the boy from 3rd period. From getting those suicide drinks, you remember this right, when you would put every drink from the soda machine into one cup, to eating that cheap-ass pizza that tasted so good. The skating rink was my happy place. 
Ok now, what about the overnighters? Did your local skating rink have lock-ins? Where you would spend all night in the skating rink and after midnight it turned into a big dance party in the middle of the floor, no shoes or skates, socks only. 
Again, another creepy thing thinking back on it. I was 12 years-old locked in a skating rink from 10 pm until 8 am the next morning with other kids ranging in age from 12-16. It was THE BEST! We never slept. This is also where I learned what freak dancing was, lmao.
As an adult, I made my way to a couple skating rinks in Atlanta, Cascade, of course, but my favorite was Golden Glide. That is where all the old heads were at. My kind of crowd. I need to make my way back to a rink soon. 
When is the last time you've been?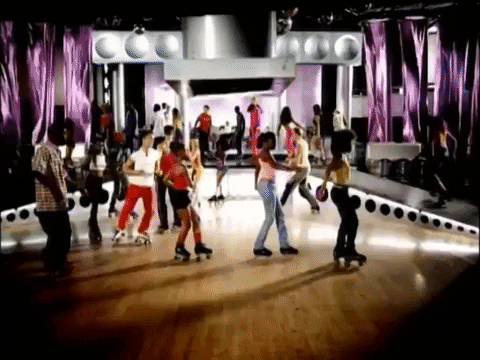 ---
Marriage Boot Camp
I promise we watch other shows besides reality. But, I love some good real-make-believe drama. We don't watch this show frequently, only when its the Hip-Hop edition. And I mainly wanted to watch it because I wanted to see what was going on with Phaedra since she left RHOA. 
But I'm not here to tell you about the show, I am here to tell you what Judge Lynn Toler told Willie, of Day26, and his wife Shanda. Willie has been cheating on his wife ever since they got married in '07. It's rather sad. Very sad. 
But Judge Toler told Willie this and you can tell it broke him DOWN. This was probably one of the few moments of actual therapy on this show. 
The life you give your wife is the life your daughter will have. 
Oooooo chile...that is nothing but a WHOLE WORD. It hit me in the chest hard. I was like damn, she got him with that one. He started crying because he knew the words Judge Toler said were right. His children are watching. Watching what daddy says and does, watching how mommy responds. 
I don't have kids of my own, yet, but that statement the Judge said really made me think about the life I want my future kids to have and live. Behavior is learned. So just know that the little people are watching us. Even if they are not your biological children, they are still watching you.  
I had a 20 minute FaceTime date with my girlfriend's 7-year-old daughter this week, and the comprehension of this beautiful young lady just blew me out the water. They know what's going on, it's no secrets out here. 
And ladies, this does not get us off the hook. We got to treat our boys and men right too.
---
Black Been King,
Chapter 1 
Within each volume of Monday Lunch, there will be individual on-going topics and chapters. Black Been King is where I will share all my thoughts around social justice, Black excellence, and conversations about oppression. I give it the title of Black Been King because regardless if we are talking about moments of resistance or the celebration of our successes, I want to make one thing CLEAR AF, Black BEEN King. 
We clear? OK, good. 
It's been heavy, very heavy. A while ago, I stopped watching videos of Black men and women losing their lives at the hands of the police, I just can't bring myself to witness something so evil. It's really evil what they are doing to us. But just because I do not watch, does not mean I do not care, take a stance or speak out about it. This is more than hashtags and viral posts. This is about fighting for our freedom and justice. 
Beyoncé said it her song Bigger, 🎶 Life is your birthright, they hid that in the fine print. 🎶
Life is OUR birthright. But that seems to skip the minds of a lot of people, white people and cops, in this country. Why is it so hard to survive while being Black? Why do we have to endure pain after our ancestors and historical figures fought extremely hard so we could live out our God-given right to be here?
Power. They want all the power. But don't let anyone take your power away from you. It might seem like an unrealistic ask but keep your power. It's worth more than anything in this world. And they know that. Think about it. 
I wrote an article via Medium this week. I had a moment while editing a CEO keynote for a client that was addressing their position on our current climate. Warning, this is rather heavy, but it's good.
Dear White Executives, George Floyd Wasn't the First
---
 What's on TheBlackWifeLife.com
You think I would let you leave without dropping some of the latest articles from BWL! I think not. Expect to see it in every volume. Now that does not mean you are excused from visiting the website in the interim. Work it into your weekly habit. Great thanks! 
Mommy-guilt is REAL. Toss your unrealistic expectations to the side.
Parents, this season is difficult for you. Read more about how to combat the guilt of parenting. 
I've become #RelationshipGoals…
Not going to lie, this has become uncomfortable for me. 
---
Thanks for spending your Saturday morning with me and this special edition of Monday Lunch. Make sure you tell a friend. Like, comment and share on social media for me! I appreciate your love and support.
See you Monday, September 7 at 11:30a ET.
Xo, Jemia 
First time here? What's Monday Lunch about? Learn more here.